Links to consider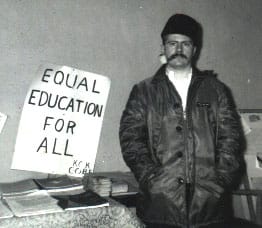 Concern for freedom of speech and of the press had historically been a monopoly of liberals and leftists — until they began to acquire influence and power, especially in academia. Beginning in the late 1970s I found myself having the same arguments about freedom of expression with liberal and leftist friends that I had with conservatives and right-wingers only ten years previously. Instead of the subversive and anti-American speech conservatives were worried about, we now had issues of "insensitivity" and opposition to progressive causes and crusades to suppress.
I feel we have far less to worry about when all points of view are heard and vigorous debate and examination are encouraged. Any belief system, cause or crusade that cannot abide opposition and criticism is dangerous if only on that account. In each case, advocates intuitively know that the special interests served by the cause or crusade are at risk in an open system. To allow criticism is to risk all, and when "all" is some wonderful abstraction — whether its patriotism and nationalism on the one hand, or social causes and crusades on the other — that gives meaning to otherwise banal lives, the compulsion toward repression is very strong. After all, why give the enemies of righteousness a weapon?
The reason why is to curb excesses, to provide a system of checks and balances, to revise existing policies in view of new facts or circumstances, to expose hidden agendas and harmful motives, and to prevent intolerant political systems. Freedom of expression is the self-correcting mechanism of a free society.
Although each comes from different perspectives, these web links are playing an important role in maintaining the freedoms we need to preserve.